Oxford Opera Company is a double award winner!
Last October Oxford Opera we were absolutely delighted to win awards in two categories of the Oxfordshire County Music Service's Music Hub Awards: New Music Initiative of the Year and Community Hub Music Award. This was on top of being invited by the OCMS to become one of their official partners. This is a fantastic achievement for the company, and a wonderful recognition of our work less than two years since our formation.
"Music unites; music heals; music inspires."
Opera
Oxford Opera will seek to give this beautiful city the very best opera experience through live performances featuring the finest soloists available.
Singing in schools
One of Oxford Opera's core values is to take opera into schools presenting students with an opportunity to not only experience the art form but to also engage with it; be it on-stage; back-stage; lighting; design, costume; composition; directing or orchestral.
Community engagement
Oxford Opera has the community of the city at its heart. It wants the city to be proud of its own opera company through engagement at every level of opportunity.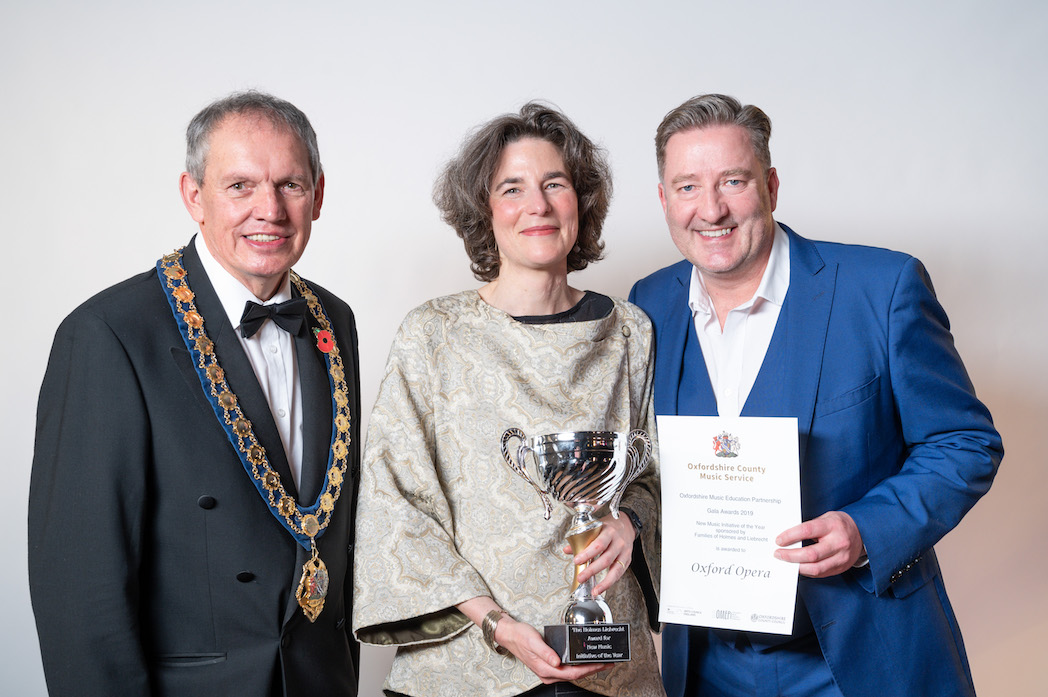 Bringing Opera to new audiences.
Oxford Playhouse Theatre – starring Hannah Pedley, Mike Bracegirdle and Dawid Kimberg